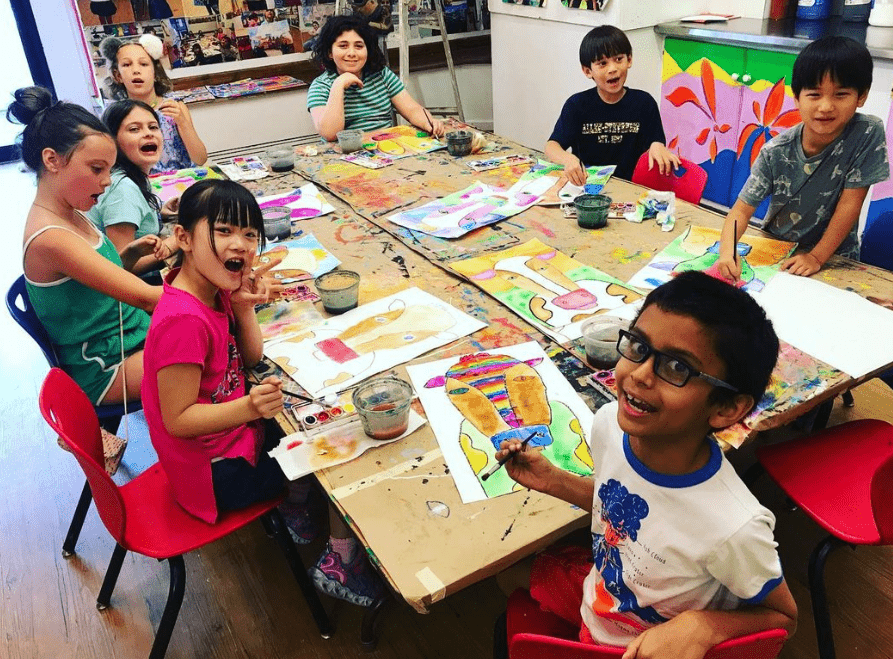 Kids love our fun and creative holiday workshops!
Morning Art
9:00am – 12:00pm
Ages 4.5 and up
Full-Day Art + Sports
9:00am – 3:00pm
Ages 4.5 and up
During our morning art sessions, we will focus on more involved projects than in our regular classes, as well as holiday-themed art projects that children will love. Kids will have a blast while learning about art and expanding their creativity. Learn more about Art + Sports below!
Current Holiday Workshops
Note: For Full Day Art + Sports Workshops
For our full day option, children will be picked up at noon and spend the afternoon at Kids In Sports just down the block (1420 2nd Ave), a multi-sport program that exposes kids to all of the most popular team sports in the region. This temperature-controlled and professionally cleaned center teaches fitness and sports fundamentals using cooperative games, drills, and exercises to create happy and well-rounded athletes. This program is sure to have your child active and smiling!
For Full Day Option, children should be dropped off at Kids at Art and picked up at Kids in Sports. Children should bring a lunch.